Learn my Strategy on How to Earn Passive Income Interest over 10% APR on $ USD
"Compound interest is the 8th wonder of the world. He who understands it, earns it; he who doesn't, pays it." - Albert Einstein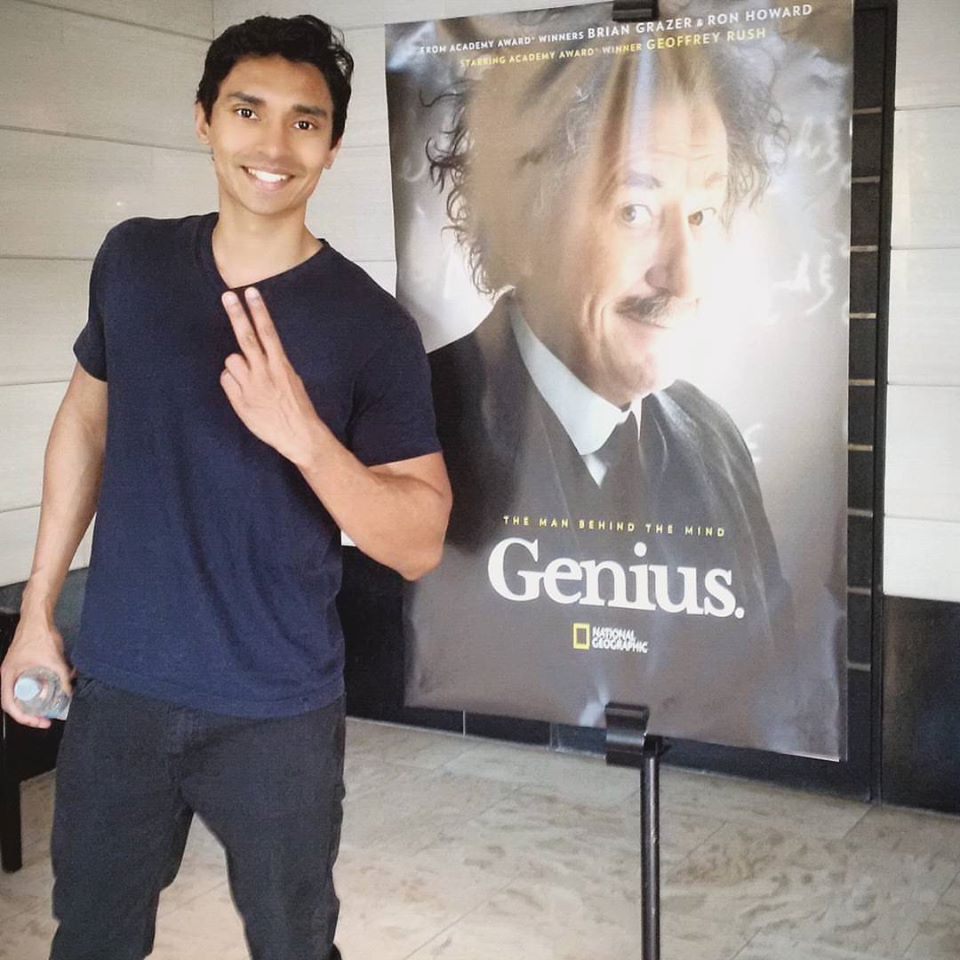 This EDUCATION won't just improve your financial life, but your overall life! My secret 100% risk free strategy on unheard of high interest / passive income on any amount of $
As you see most US Banks rarely even allow up to 1% APR on interest earned. This doesn't help you hedge against inflation, (a dollar today is not worth a dollar tomorrow) earn passive income, or help towards financial freedom - and we need that more than ever specially with what's going on in the world financial situation now! If you have any extra ca$h laying around, no matter how much, savings, whatever you want to call it - what's the point of having it laying around for years losing value if you don't grow it while you sleep?!? RISK FREE at least some portion of it for passive income!
My strategy will teach how to get OVER 10% APR interest on USD, on any amount of cash: $1, $2, $10 or $10k, or any other fiat as you wish after converting it to USD. It is 100% risk free, stable and secure! Guaranteed compounding weekly. With my strategy you can take the USD, and put it in your own 100% self controlled decentralized account. Any amount $ you want, no minimum needed. No holding fees. It compounds weekly interest annually resulting currently over 10% APR! You can withdraw or deposit more $ to it anytime as you wish. Everyday. Every week. All day long. No need to "hold" for a certain time like you need for certain accounts such as IRA, etc, or "manage daily", but you sure can whenever you please in an instant if you want - like checking email :) You literally control it with your fingertips. All you need is access to your phone/computer and internet. If you are smart with tech and know how to keep your tech secure you will love this! But anyone that can follow instructions can do this. I wish I found out about this strategy years ago, and I would have had thousand$ more literally grown in passive income in my savings on interest! My strategy also helps you earn very good APR interest on other currency as well as a bonus, not just USD!
You can"test" my strategy with a low amount like I showed on the video or put any amount of $ in - up to you.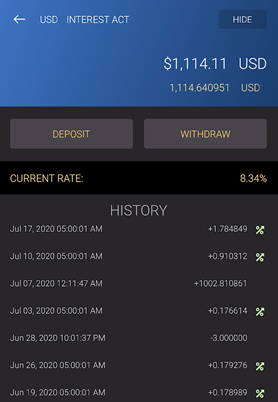 *Updated picture on right 7/20/2020. $3 taken out as a test on 6/28 and then about $1000 added again 7/7. SAME % compounding every week!
*UPDATE as of 8/26/2020 - rate is NOW 10.94%!!!!
*Compounding 10.94% APR on ANY amount of $ - weekly
Deposited $5k on 8-27-20 - compounded interest rate on 9-4-20 is $12.89
If you have $1, $7, 12$ in there or $10k, whatever it is, same APR compounding weekly!
For example you have $10,000 in there - that's additional $1094/yr or $21/week.
If you have $1000,000 in there, it's additional $109,400/yr or $2104/week.
Original amount NEVER goes down just like at any other bank. Just HIGH INTEREST.
This would NEVER happen with your money sitting in your traditional government bank with less than .05% APR interest. Check out happened to Chase Bank recently.
Literally same % compounding for whatever $ you have in there that you can add to or take out any time. And you control it 100%!
You can have my INVALUABLE strategy and secret information/educational course for the very reasonable price of $59.99 below. Guaranteed to work! Once your purchase is confirmed - you will be emailed in 24 hours. If this interests you but still need further clarity, feel free to contact me.
"The greatest investment one can make, is the one in their brain"
"The more you learn, the more you earn."
*I am not a financial advisor nor asking to manage your money. Even though this is a 100% risk free educational course to my guaranteed working secret strategy on earning over 10% APR on USD, you are deciding to purchase this educational information on your own decision and I am not legally liable regardless of your decision to use my strategy or not. You agree to hold me harmless from any ramifications, financial or otherwise, that occur to you as a result of acting on information found on this site.